Trend Spots – Spring/Summer 2016
Key trends coming into the home in Spring/Summer 2016 and beyond…
As the Rio Olympics spark a global flurry of energy and celebration, sporting activities and vibrant festivals unite the world. Spirited celebrations, street food and Brazilian art underpin this vibrant, optimistic trend.
This lively palette really captures the spirit of Brazil and provides some great opportunities for colour clashes in bold patterned prints.
---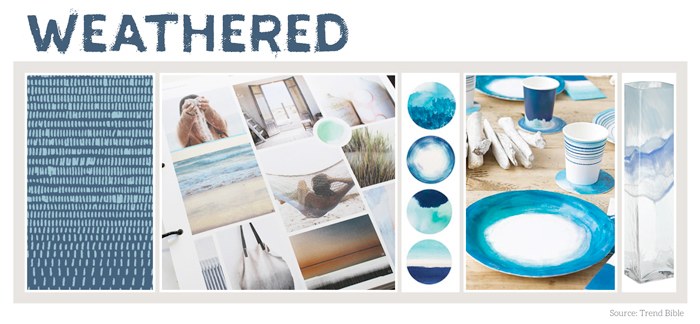 Weathered, a trend driven by an increasing awareness of the effects of nature and how the weather shapes our world over time. This contemporary coastal story taps into a desire to slow down and appreciate the natural lifecycles in the world around us.
Surfaces are softened by sprays of salt air and reveal visible signs of rust, sun bleaching and water damage. This trend emanates a wonderful calm, that fuses both natural and minimal aspects allowing products to exude a pared-back yet organic quality.
---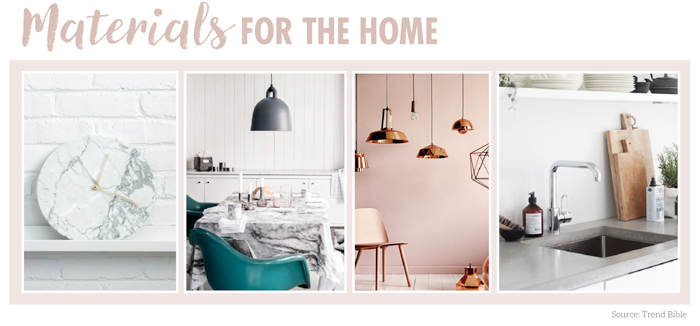 With a move towards a more minimal aesthetic look in the home, materials are increasingly being used as a replacement for pattern and colour. The transition to grey-based neutrals, has also allowed a wider variety of tones to be introduced into the home through hard surfaces and materials.
Warm Metallics
Grey neutrals have allowed homeowners to introduce more pink into the home, and these rose gold accents work best when paired with blush tones, cool pinks and subtle nudes.
Concrete & Stone
One clever way for homeowners to confidently inject grey into the home, is by accessorising with concrete. The material has been seen across furniture, flooring and accessories.
---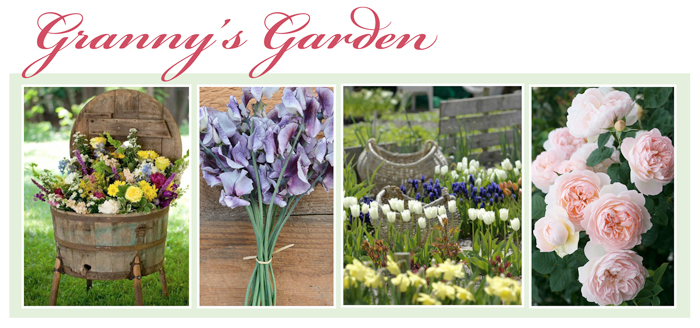 Old-fashioned flowers are blooming again. Nostalgic plants in delicate blush tones and pale shades that conjure up earlier garden eras such as foxgloves, begonias, peonies, gardenias, sweet peas and heavily fragranced rambling roses. Even camellias and hosts are fashionable again, flying out of garden centres and leaving succulents and more graphic, structural plants firmly on the shelf. Fuelling this trend is the second wave of the edible gardening trend of the last decade. We're now adding flowers (both edible and non-edible) to food crops or growing soft fruits Granny used to grow on her smallholding.