3 Ways To Boost Your Brand…
These days even the smallest brands can have a big personality! Here's 3 ways to grow your brand and increase consumer loyalty and engagement.
1. Use Packaging to Connect
Your brand's packaging is becoming more and more important. With a shift to online retailing, the packaging is often the first physical interaction consumers will have with your brand and great packaging is the most effective way to build a personal relationship with consumers. Graphics that appeal to your audience, messaging that connects and structural tweaks that prove you understand your consumer's needs will undoubtedly drive trial and ensure loyalty. Why not make 2016, the year you start ensuring your packs are up to scratch when it comes to conveying your brand's attitudes, values and story.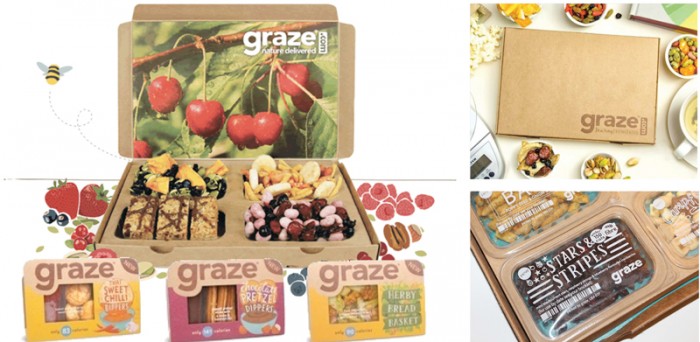 We love nothing more than rceiving our Graze snack box (for the quirky pack as well as the contents) so were delighted to see these mini versions of the famous box when Graze secured distribution in-store. They've retained all of the appealing personality plus the unique structure that makes them unmistakably Graze.
2. Create a Dialogue
The power of the global mega brands is under threat as we see a whole raft of smaller, more personal brands coming into the market. These days, the power of social media means new brands don't necessarily need the big ATL budgets of old to get noticed. Quirky, personal brand stories, targeted, engaging social media content and interactive websites are all being used to create a dialogue to form powerful relationships with consumers. In 2016 don't just 'tell and sell', think about how your brand can talk 'with' your consumers rather than 'at' them.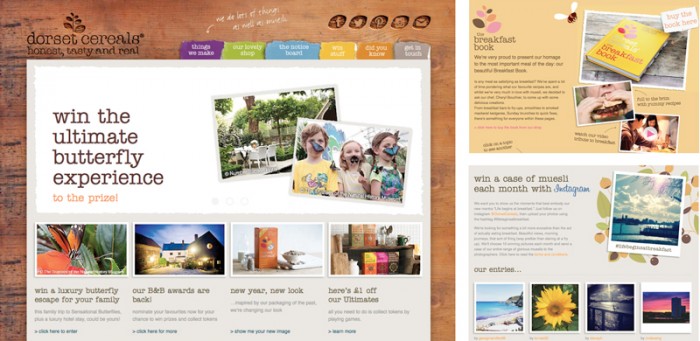 Dorset Cereals are the masters of consumer engagement with brilliantly targeted social media content plus a fun and engaging website that really communicates the values of the brand. When it comes to understanding the needs/wants and attitudes of their consumers, they're second to none.
3. Sell an Experience
Don't just sell a product… sell an experience. This is the raison d'être for service brands like Virgin and Four Seasons but successful products have been doing it for years too (think Redbull and Cadbury). Miele was the first white goods company to really embrace experiential activity and regular cookery demonstrations and events have proven very successful in driving loyalty, engagement and sales across the portfolio. Yeo Valley have opened their farm in the beautiful valley so consumers can really live the brand – with food and gardening demos, walking tours and a canteen style restaurant.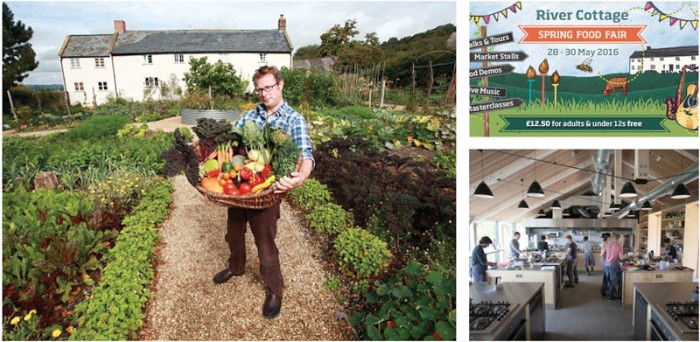 The River Cottage empire is centred around experience. Millions aspire to the River Cottage lifestyle and the brand has become hugely successful from sales of cookery books, courses and festival ticket sales. A brand stretch into grocery products (think chutneys, jams, etc) must surely be just around the corner..
By Joanne Holder, Managing Director